---
Meet the Supply Chain 7 oktober 2022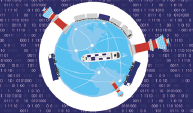 De regio Venlo-Venray kent een sterk samenwerkingsverband tussen logistieke bedrijven, overheden en onderwijsinstellingen.
Op 7 oktober organiseren zeven bedrijven uit de regio Venlo, samen met de kennisinstellingen Fontys, Gilde opleidingen en partner Meet the Youngsters een event voor MBO en HBO studenten in de logistieke sector.
Na 2 digitale edities vindt er dit jaar weer een fysiek event plaats bij het Supply Chain Development Centre in Venlo.
Tijdens het event krijgen de deelnemende eindejaarsstudenten een netwerktraining, een inkijkje in de bedrijven via Virtual Reality, via een HR manager en middels serious gaming, waaronder ook een escape room. Tevens is er aan het einde een Meet&Greet tussen studenten en bedrijven.
Voor aanmelden of meer informatie neem contact op met Claudia Schattefor, c.schattefor@fontys.nl
---
The Supply Chain Experience Day 2022
Op 7 september organiseren enkele toonaangevende logistieke bedrijven uit de regio Venlo-Venray "The Supply Chain Experience Day".
Op deze dag zullen leerlingen en studenten uit de regio ervaren wat een supply chain is en wordt er een digitaal seminar georganiseerd over innovatie en duurzaamheid in de supply chain.
Daarnaast zullen er in de maand september nog enkele bedrijfsbezoeken worden georganiseerd waarbij de leerlingen en studenten de supply chain ook fysiek kunnen ontmoeten.
Dit event past prima bij de doelstelling van het SCDC om meer logistiek talent aan deze regio te binden.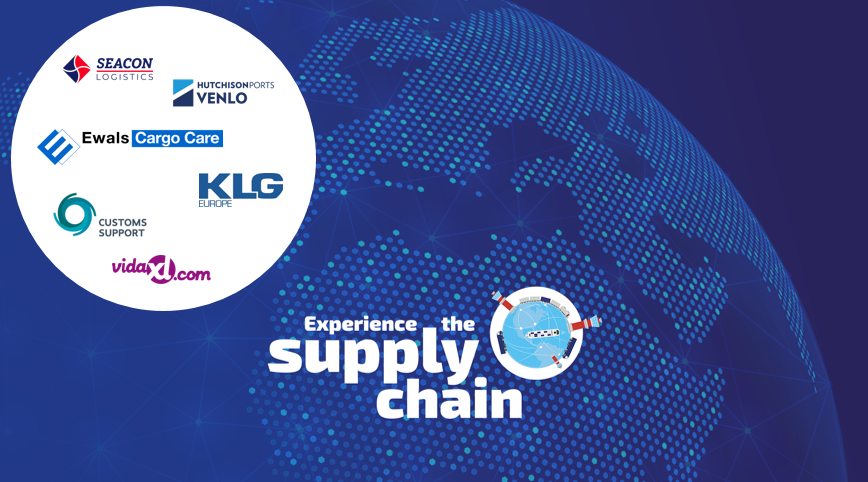 Tags:Dag van de LogistiekExperienceExperience dayLogistiekSupply ChainSupply Chain Experience Day
---
Officiële opening op donderdag 9 juni 2022
Supply Chain Development Centre (SCDC)
Meet, Develop, Connect, Inspire, Inform
Het Supply Chain Development Centre is een fysieke, inspirerende ontmoetingsplek voor het logistiek bedrijfsleven, onderwijs en overheid. Het SCDC is gevestigd bij Fontys Hogeschool in Venlo.
Graag willen de initiatiefnemers de ins en outs van het SCDC toelichten en in gesprek gaan met de aanwezigen.
De doelen van het SCDC zijn:
Het versterken van het onderwijs met een inspirerende, vernieuwende ontwikkel- en experimenteerruimte; waarmee de afstand tussen onderwijs en bedrijfsleven verder verkleind kan worden.
Het interesseren van leerlingen en (zij)instromers door de aantrekkelijkheid van logistiek/ supply chain uitstralen en het imago van de logistieke sector te verbeteren.
Het stimuleren van innovatie bij logistieke bedrijven; ter bevordering van groei in het logistieke sectorhuis.
Het versterken van de logistieke community; bevordering van de samenwerking en het van elkaar kunnen leren.
Het positioneren van de regio als Logistieke Hotspot; voor het acquireren van bedrijven naar de regio.
Programma:
16.30 uur: Inloop
17.00 uur: Introductie en welkomstwoord
17.15 uur: Paneldiscussie en praktische inzichten
18.00 uur: Officiële opening met aansluitend een netwerkborrel
19.00 uur: Sluiting
Datum: 9 juni
Tijd: 17.00 uur- 19.00 uur
Locatie: Supply Chain Development Centre (gebouw W1, lokaal 0.04), Fontys Hogeschool Venlo
Tegelseweg 255 te Venlo
We hopen u te mogen ontmoeten op donderdag 9 juni a.s.
Aanmelden vóór donderdag 2 juni op https://www.eventbrite.com/e/opening-scdc-tickets-338816598567
---
Beleef de logistieke keten
Wij nemen deel aan de jaarlijkse Supply Chain Day!
Save the date voor dit Smart Event:
01 september 2021